We Pride Ourselves In Providing Friendly Customer Service
Looking for a community pharmacy near you offering extensive and personalized services? Our pharmacy is located in Baton Rouge, LA and is a premier health center offering services to meet the needs of all of our patients. We take pride in our community and want to ensure that your health is proactively looked after.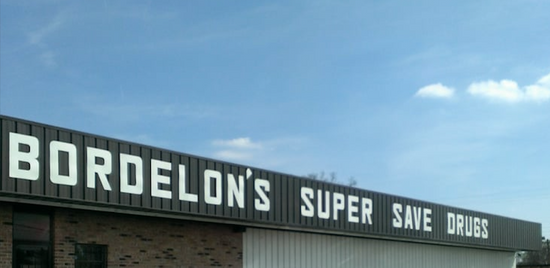 Since 1974, Bordelon's Super-Save Pharmacy has been providing high-quality pharmaceutical services with caring professionals who believe in providing excellent services and patient care, without sacrificing quality. At Bordelon's Super-Save Pharmacy, your health is our first priority. Specializing in fast and friendly service! We have three full-time pharmacists and eight technicians on staff. Someone is always available to help you and answer any and all questions you may have. Serving the Baton Rouge area, we accept all major credit cards and most insurance. We also accept Medicare and Medicaid.
Family-owned and operated for 50 years, Bordelon's Super-Save Pharmacy has acquired an experienced staff you can trust. We have truly become your neighborhood pharmacy. Whether you need general medication information or a one-on-one prescription drug consultation, we are ready and waiting to serve you. Call ahead of time at 225-356-0253 to have your prescription waiting or come by and see us today! Stop by today and let Bordelon's Super Save Pharmacy become part of your family.